Mosquito and Tick Control
Our New Castle Pest Control Experts Are Here to Help
Effective Mosquito & Tick Treatments
It can be difficult to enjoy your time outdoors with mosquitoes buzzing around your head and biting you. Barbecues, pool parties, and other outdoor events are quickly ruined by swarms of mosquitoes and, sometimes, even walking to the car can result in a number of itchy bites. Not only is this an unpleasant experience, but it's also dangerous! At Green Pest Management, we believe that mosquitoes shouldn't ruin your time outdoors or compromise your safety. We offer reliable mosquito control services designed to eliminate and exclude mosquitoes from your property. Whether you're looking for a single service visit to keep mosquitoes away from an outdoor gathering or would like to invest in year-round mosquito protection, we have a solution for you here at Green Pest Management!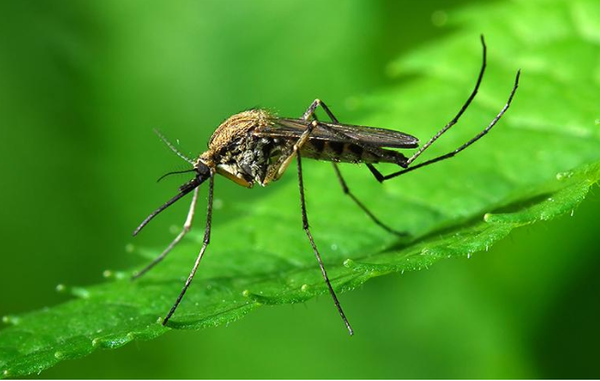 Seasonal Mosquito & Tick Control
Typically, mosquito season in and around areas we service usually last from April through October, depending on the weather. This period of time is when mosquito and also tick populations are usually at their highest and when the threat of mosquito-borne and tick-borne illnesses are at their highest. It is during these months that professional mosquito and tick control is extremely important. However, if there is still snow on the ground in April or we get early snow in October, we won't continue treating your property for these pests, as the presence of snow means that the environment has already taken care of them for us!
At Green Pest Management, our seasonal tick and mosquito control program consists of four visits throughout the peak season for mosquito and tick activity, one per month, rather than a single-service visit. During these visits, we'll treat the breeding and nesting sites with a long-lasting solution designed to keep mosquitoes and ticks away for up to a month. So, if you'd prefer to enjoy your property without having to worry about swarms of mosquitoes buzzing around and driving you back indoors or ticks biting your family and pets, call the exterminators at Green Pest Management!
With seasonal mosquito and tick control services from Green Pest Management, not only will you find relief from these pests on your property, but you will also receive protection from the harmful diseases they spread, which includes West Nile, yellow fever, chikungunya, Lyme disease, and more.
Request Your Free Inspection