Office Pest Control New Castle
Maintain a Safe and Sanitary Work Environment
Don't Let Pests Put Your Operation on Hold
If you operate an office building, then you need to ensure that your employees have a space in which they feel safe and productive. Unfortunately, a pest infestation will only make your employees feel uncomfortable. Moreover, you could find yourself facing reputational damage and temporary or permanent closure if your local health department makes the discovery. At Green Pest Management, we're proud to provide business owners in New Castle and the surrounding areas with fast, affordable, and effective pest control services that minimize risk and allow you to keep your operations running smoothly. Read on to learn more about our office pest control services, and get in touch with our exterminators if you would like to schedule a free inspection for your property.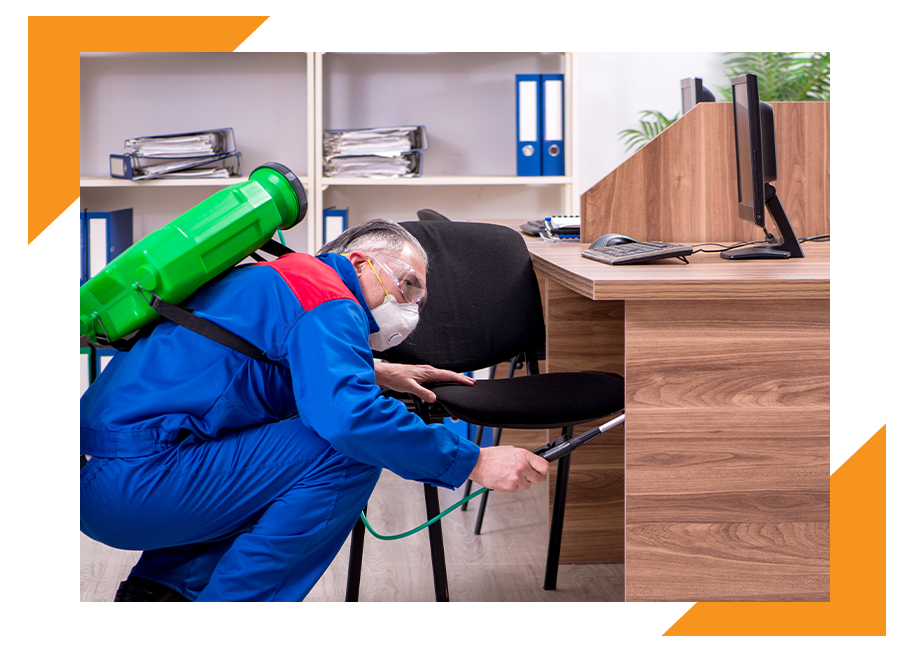 The Green Pest Management Difference
Free inspections from our friendly exterminators

Locally owned with a focus on improving our local communities

Affiliations with prestigious institutions such as National Pest Management Association, Home Advisory Association, and the Better Business Bureau Association

Transparent, affordable pricing without hidden charges or unnecessary fees

Discreet, non-judgmental service that protects your privacy and reputation

Personalized Office Treatment Plans

Safe Methods That Protect Your Workers

Your Satisfaction Is Always Guaranteed

Free Follow-Up Treatment and Support If Needed
Protecting Your Staff and Clientele Has Never Been Easier
Maybe you've seen ants or cockroaches in the break room, or perhaps staff members have noticed rodents in your storage rooms. No matter what kind of pest is in your office, it's crucial to contact a commercial pest control company as soon as possible. In addition to putting employee health at risk, you might find your business' reputation damaged if word gets out that you've allowed a serious problem to go untreated.
Instead of trying to handle the problem yourself with DIY pest control solutions that may not deliver the results you need, contact the experienced exterminators at Green Pest Management to learn more about our office pest control services. We have more than two decades of industry expertise and will work diligently to ensure that the problem is treated quickly and that pests are prevented from entering in the future.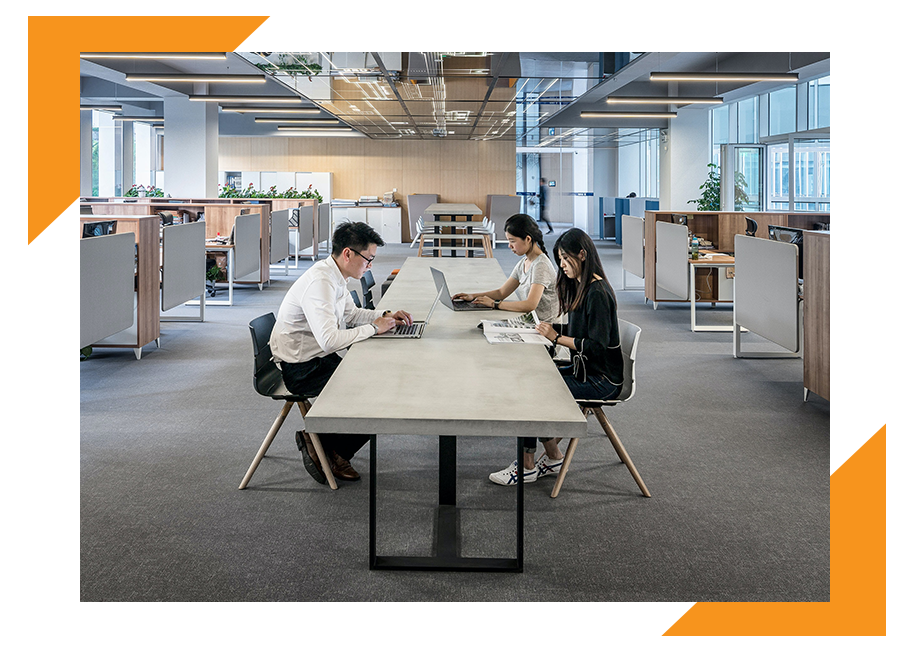 Safeguard Your Workplace's Productivity
No matter what industry you serve, efficiency is a cornerstone of every business model. From power outages and equipment failures to clutter and pest infestations, there's no shortage of opportunities for your operation's efficiency to take a hit.
Offices provide a warm, dark hiding place for pests such as ants, cockroaches, spiders, rodents, and more; all of which can create an unsafe workplace and negatively impact productivity.
No matter what kind of pest you've noticed in your office, the New Castle exterminators at Green Pest Management will create a personalized plan that addresses your needs and safeguards your operation.
Call Green Pest Management Today
At Green Pest Management, we understand that you have more important things to do than take on a pest control job by yourself. Between phone calls, client meetings, and other day-to-day tasks, you shouldn't have to worry about becoming a commercial pest control expert, too.
If you've noticed common signs of pests such as rodent droppings, gnaw marks, shed wings, or you've actually seen a pest around your office, know that affordable protection is just a call away. We'll provide you with a free inspection that allows you to understand the scope of the infestation and your options. Then, we'll come to your office at a time that works for you and treat the problem as soon as possible. We'll work tirelessly to ensure that the problem doesn't return once we're gone, but we'll gladly provide you with follow-up inspections or treatments if necessary.
Don't let your operation grind to a halt due to pests — invest in your peace of mind and call our office pest control experts today.