Motel and Hotel Pest Control New Castle
Keep Unwanted Guests Out of Your Rooms!
Protect Your Guests and Your Reputation
As business owners ourselves, we know just how important it is to maintain a good reputation in the community. Whether you operate a large hotel known around the nation or a locally owned motel, a pest infestation is the last thing you want your name to be associated with. If a guest falls ill or you fail a health inspection, you could find yourself with shuttered doors and permanently empty rooms. At Green Pest Management, we proudly provide hotel and motel owners with fast, affordable, and discreet pest control services that allow you to focus on the things that matter most: running your business and ensuring a comfortable stay. Keep reading below to learn more about how we can help and why you should choose us, and give us a call when you're ready to schedule a no-cost inspection for your building.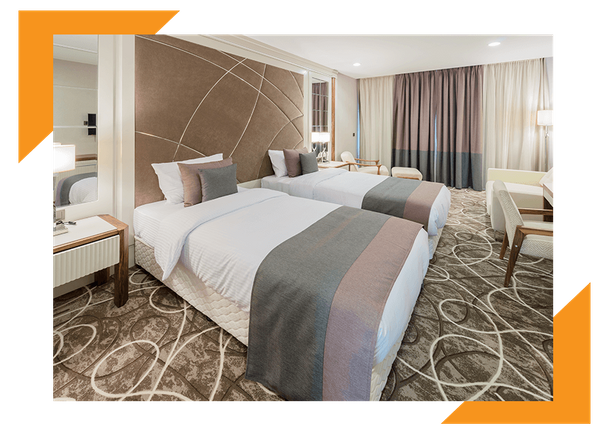 Why Choose the Team at Green Pest Management?
Thorough inspections and treatments

Transparent pricing without fine print or hidden costs

Locally owned with a focus on bettering the communities we serve

Fast treatments for current infestations

Guidance about how to prevent future infestations

Customized Hotel and Motel Treatment Plans

Non-Toxic Treatments That Protect Guests and Staff

Unparalleled Satisfaction Guarantee

No-Cost Follow-Up Treatments If Needed
Keep Your Hotel Or Motel a Comfortable Place to Stay
If you own or operate a motel or hotel, then it's safe to assume that you have a lot on your plate. From working to increase efficiency to day-to-day tasks like payroll, ordering, and planning for the future, you do more than your fair share of labor. A pest infestation will increase your workload tenfold, especially when you consider that pests can quickly spread between rooms if not contained quickly. Moreover, an infestation could saddle you with the additional task of calming down upset guests and working overtime to save your reputation from devastation.
Instead of taking on these enormous workloads on your own, call a professional pest control company that can help you treat the problem before it gets out of hand. We've worked with large commercial entities and homeowners for more than two decades and can quickly jump into action when you need it most.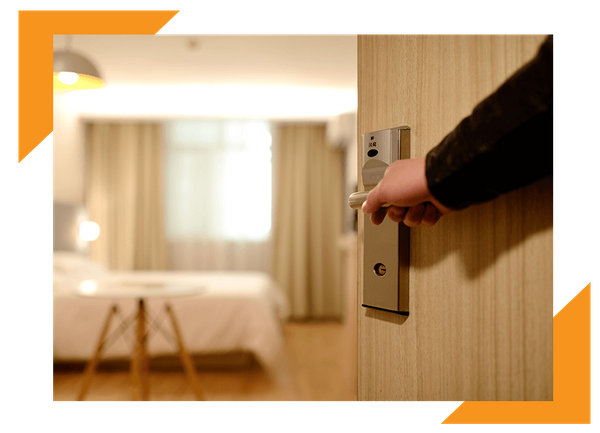 Common Pests in New Castle
Hotels and motels are in a unique — and sometimes troubling — position. Guests from across the state, country, and perhaps even the world, are all giving you their business. There's no doubt that this is a good thing from a business perspective, but it's a near guarantee that guests will bring pests along for the ride at some point.
Even if your cleaning crew does an exceptional job and is able to clean every room from top to bottom, nearly every hotel or motel serves food of some kind. This can attract pests to your building and make it even more likely that ants, cockroaches, rodents, termites, or silverfish will make their way inside.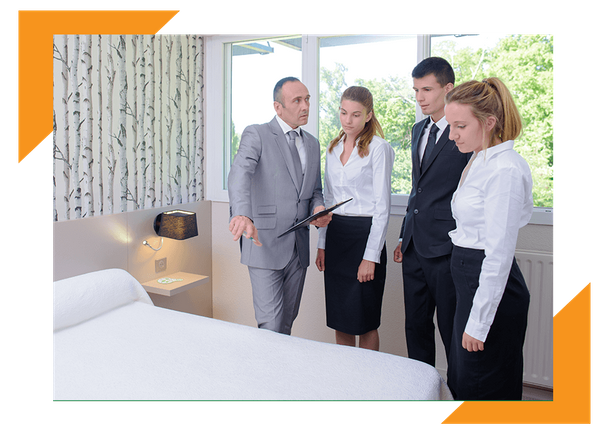 The Benefits of Investing in Commercial Pest Control
Information: Knowledge is powerful. In the pest control industry, information about how pests are getting into your property is the key to solving the problem and keeping them out. If you choose to work with Green Pest Management for your commercial pest control needs, you'll benefit from knowing exactly how to keep the problem from occurring down the road.

Effectiveness: You can't afford to take chances when it comes to motel and hotel pest control. DIY methods and the up-and-coming pest control company offering unbelievable rates and too-good-to-be-true promises that aren't backed up by reviews or tangible results aren't going to deliver the results you need. When you choose us, you're choosing to work with a company that can show you an extensive track record of success and hundreds of five-star reviews.

Peace of Mind: You deserve to sleep as well as your guests, but you won't be able to if you're constantly putting out fires and wondering when the next infestation will occur. Instead of thinking about commercial pest control as a dent in your bottom line, think about it as an investment in your peace of mind.
Contact Green Pest Management Today
Whether you're currently dealing with an infestation or you want to take preventative measures and prevent one from occuring in the first place, you can count on the pest control experts at Green Pest Management to get the job done.
We'll come to your property at a time that works for you and treat the issue discreetly, allowing you to keep your guests unworried and your reputation intact. We have incredibly high standards when it comes to our work, but if you aren't satisfied with the results, we'll come back and provide you with free retreatments until you are.
Don't let unwanted guests drive other guests away — call Green Pest Management for a free inspection.