Amusement Center Pest Control New Castle
Call Today to Schedule Pest Control Services
Keep Pests Out and Keep Your Doors Open
Whether you operate a trampoline park, bar, club, concert venue, movie theater, or any other kind of amusement center in New Castle or the nearby areas, maintaining a clean and safe environment couldn't be more important. Guests walk through your door to leave their worries behind and enjoy a fun time out, but pests can drive them away and keep them from coming back.
Green Pest Management provides fast, affordable, and discreet pest control services that help you protect your guests, staff, property, and reputation. Continue reading to learn more about how our commercial pest control experts can help, and get in touch with us if you would like to request a free pest inspection!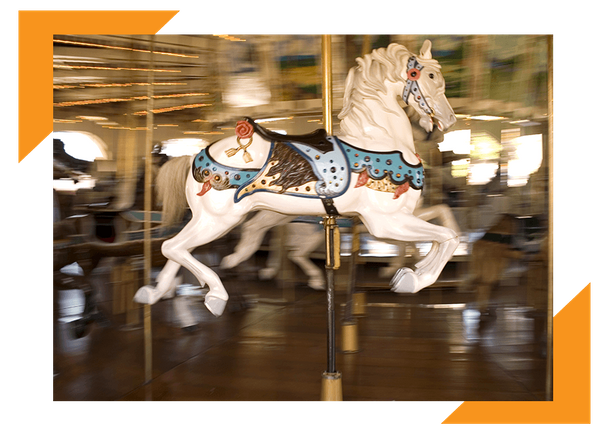 Why Choose the Green Pest Management Team?
Detailed inspections and customized treatment plans

Affordable and clear pricing with no hidden fees

Affiliations with the National Pest Management Association, Home Advisory Association, Better Business Bureau Association, and many other organizations

Locally owned and operated by a team that cares deeply about the community

Confidential service that helps you maintain your reputation

Keep guests Safe and satisfied

Avoid reputational damage to your business

Ensure that pests don't return

Your satisfaction is always guaranteed
Pest Control Services Are Essential for Amusement Centers of Any Kind
Amusement centers are a unique business vertical from a pest control perspective. In addition to providing a space in which patrons can enjoy themselves, many entertainment venues serve food and beverages and have storerooms filled with perishable goods. This provides pests with a dark, isolated environment as well as plenty of sustenance — is it any surprise that many business owners are constantly battling pests?
As business owners ourselves, we understand that you can't afford to have your doors temporarily closed or your reputation damaged by a poor health inspection. Moreover, you don't want your business' name permanently associated with a pest infestation. Instead of risking your continued success on DIY pest control, it's best to contact experienced, reliable exterminators with a truck record of success.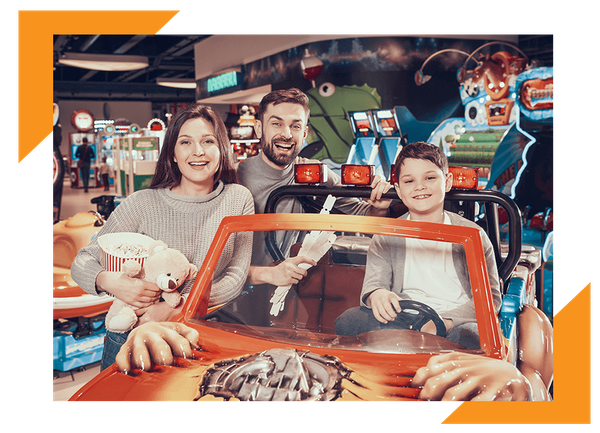 The Advantages of Working With Green Pest Management
Inventory Protection: How much money is tied up in your inventory? Would your company's bottom line feel it if you had to throw it out? If your storeroom is contaminated, that's exactly what you'll have to do. We'll do everything we can to safeguard your inventory and protect your investment.

Health and Safety: Guests, staff members, and your local health department all expect you to maintain a clean and sanitary environment. However, many pests carry diseases and harmful bacteria. If you don't want to put your staff and patrons' health at risk, then you should work with a professional pest control team.

Results: If you're like many business owners, then you may be tempted to solve your pest problem on your own. After all, you run a successful business — how hard could commercial pest control be? It might sound simple, but it's actually quite complex and best performed by a professional, especially when you consider that the stakes are so high. You need guaranteed results, and that's exactly what you'll get with Green Pest Management.

Long-Term Peace of Mind: The only thing worse than a pest infestation is a pest infestation that you can't seem to beat. We take a holistic approach and determine how the infestation occurred before treating it. We'll then work diligently to ensure that your property is protected from future infestations.
Call Today for Commercial Pest Control in New Castle
At Green Pest Management, we're passionate about helping business owners in New Castle and the nearby areas keep their doors open by keeping pests out. We have more than 25 years of combined pest control experience behind our name and offer an industry-leading satisfaction guarantee with every job we perform. If you aren't satisfied with the results, we'll be there to re-inspect and re-treat your property — no questions asked.
Whether you've seen pests on your property or you'd like to take preventative measures to keep them out, the Green Pest Management team is standing by to provide you with the fast, effective, and affordable pest control services you deserve.
Contact us to schedule a free, no-risk inspection today!